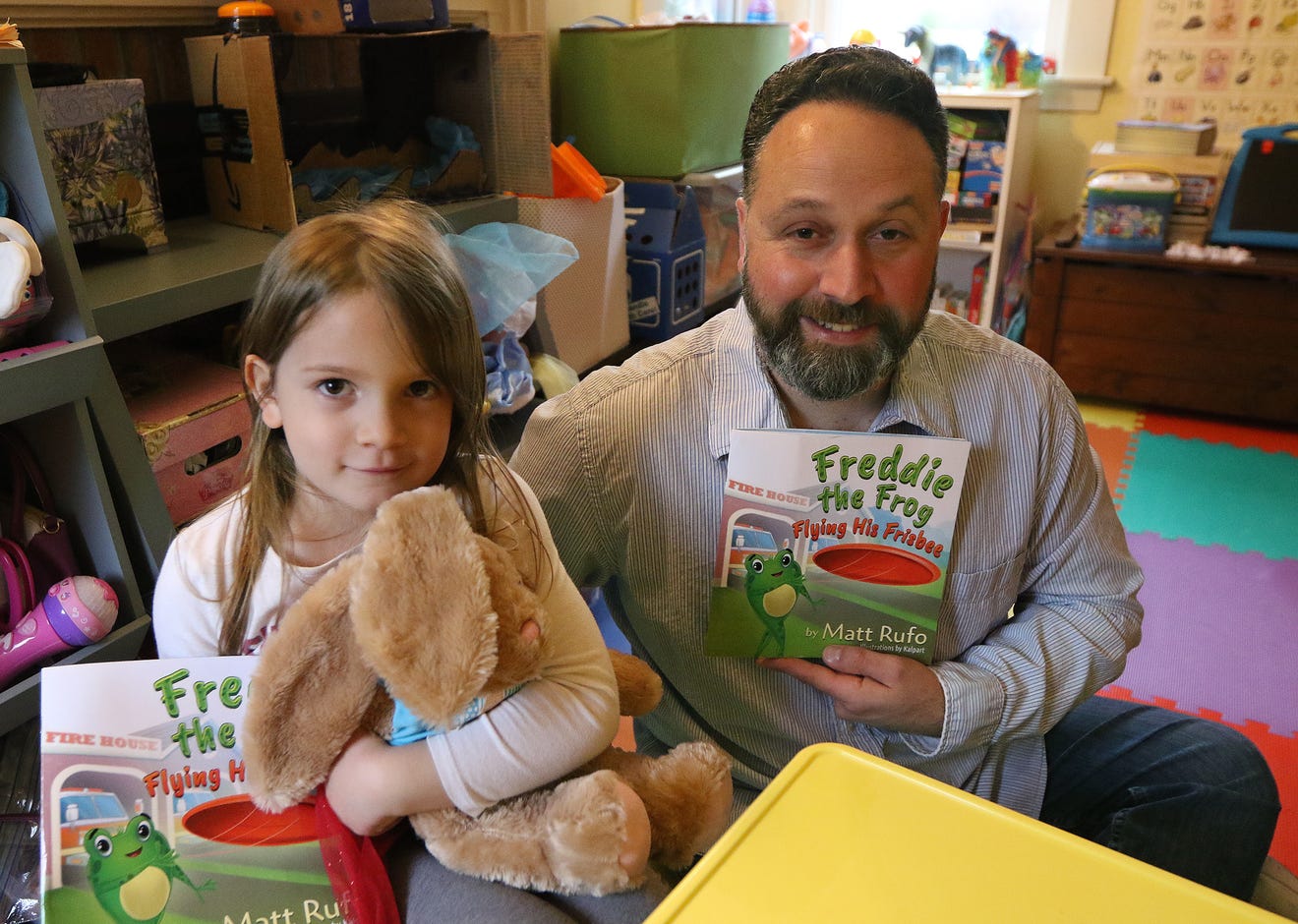 Matt & his daughter Samantha
Matt Rufo grew up in Brighton Massachusetts, where four generations of his family lived in the same house, and his parents still reside there. The author now lives in Framingham, Massachusetts. 
Despite the rigors of construction and the time-consuming nature of owning a business, Matt still found time to write, often short stories. His wife, Tara, an elementary school teacher, pushed him to continue writing.
With schools and businesses shut down last spring at the outset of the coronavirus pandemic, Matt told stories to his 4-year-old daughter, Samantha, more frequently.
"I had the time to start telling her stories and getting them onto paper," he said. "She enjoyed them."
Thus, Freddie the Frog, a fun-loving amphibian, was born.